Looking for a sport that'll boost your child's confidence whilst improving fitness and co-ordination? Squash and Squash 57 is a great choice. While both sports offer a great cardio workout, most kids won't notice while they're having fun hitting a ball around the court and enjoying themselves. It's an all-year-round indoor sport too, so a great alternative to muddy pitches and cold mornings on the sidelines.
"Squash is phenomenal, it's really fun and I enjoy it because you learn things every week"
With courts available throughout our County, all you need to start is some indoor (non-marking) court shoes.
You'll need a racket and a ball too, but most of our clubs have spares available to borrow / hire to help you get started.
Use our Court Finder to get playing today!
If your little ones want to get in on the fun, we've qualified coaches delivering junior squash sessions at most of our clubs.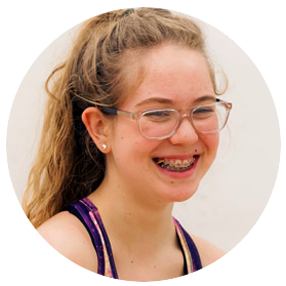 "Squash has given me the chance to meet new friends and get a workout doing something I enjoy." – Bronwen, 15
Many of our clubs enter junior teams into our intra-club County leagues for those better players looking for more competition.
Buckinghamshire Squash
c/o Aylesbury Tennis & Squash Club
The County Ground
Wendover Road
Aylesbury, HP21 9NJ
info@bucks-squash.com